Member Login
In order to proceed please log into your personal account. If you are not yet a member, and wish to create an account and join our Mailing List please click HERE.
We are excited to announce we now accept CRYPTO CURRENCY as a form of payment for our beautiful three-packs. Currencies include Bitcoin and Ethereum, with Dogecoin coming soon. To purchase with CRYPTO CURRENCY, please visit our Shopify store.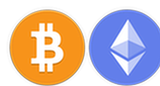 If you do not yet have a Crypto wallet to buy, sell, or trade Cryptocurrency, we highly recommend clicking the link below to create your personal, and secure, Coinbase account.
To purchase with Credit Card, please log into or create your personal Member Account.
---
Forgot your username or password? Click Here